Rider Appreciation Days 2023
The Erie Metropolitan Transit Authority will spend the first week of May thanking its passengers for riding its bus system. "Rider Appreciation Days" is a statewide initiative developed in coordination with the Pennsylvania Public Transportation Agency (PPTA) and transit agencies across the Commonwealth. Many transit agencies are offering customers a complimentary ride on Wednesday as a show of appreciation for their continued ridership.
"The EMTA is proud to participate in Rider Appreciation Days," says EMTA CEO, Jeremy Peterson. "We want to take this opportunity to thank all of our riders across fixed route and paratransit to show that the EMTA is here for our community"
"Public transportation is an essential service in diverse community across the Commonwealth, whether in rural, urban, or metropolitan areas. Transit provides access to opportunity. It is vital in getting people to work, school, medical appointments, grocery shopping, recreation, and many other places," said PPTA Chairman Robert Fiume.
All transit agencies have different schedules for the week; see EMTA events below:
Tuesday, May 2nd: Facebook Photo Contest. Submit a photo of you on an EMTA bus on Facebook for a chance to win a pair of Erie SeaWolves tickets.
Wednesday, May 3rd: FREE FARE DAY for fixed route.
Thursday, May 4th: Rider Giveaways on select fixed routes by EMTA staff from 10AM to 2PM.
Friday May 5th: Information session and giveaways at the Intermodal Transportation Center from 10AM to 2PM & announce winners of Facebook Photo Contest.
Thank you to our RAD sponsors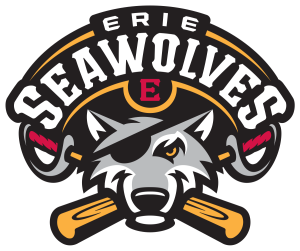 Donatos Pizza, The Erie SeaWolves and PPTA.